1. Abalone Cove
5970 Palos Verdes Drive South, Rancho Palos Verdes, CA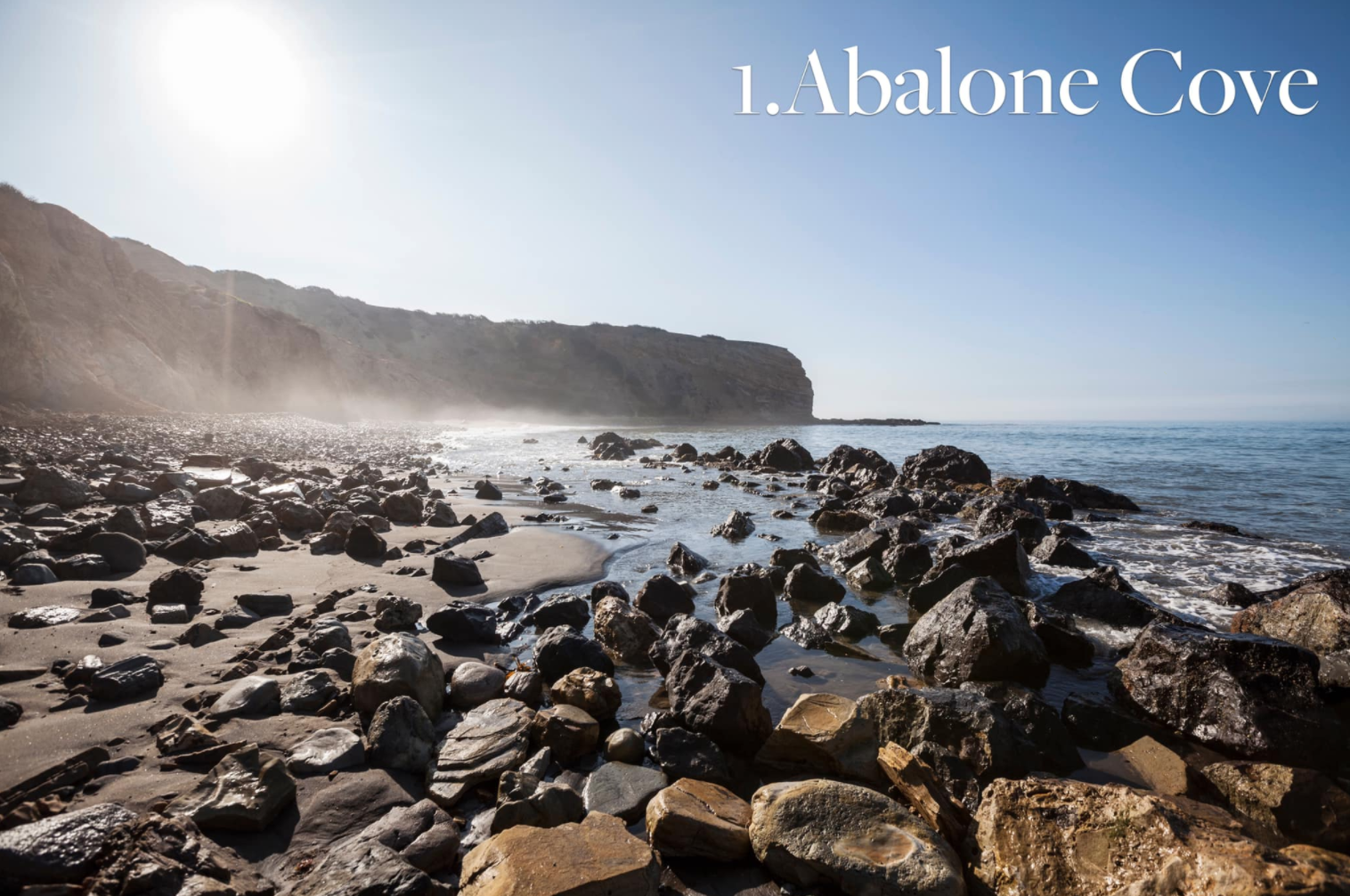 Abalone Cove Shoreline Park features 2 beaches (Abalone Cove and Sacred Cove), tidepools, bluff-top viewing areas and trails crisscrossing the area. The views of the ocean and Catalina Island are spectacular!
There is direct access to a parking lot off Palos Verdes Drive South. Access to Abalone Cove Beach is by a long trail from the parking lot. To access Sacred Cove, users must walk along Palos Verdes Drive South to 1 of 2 trails between Portuguese and Inspiration Points. The trail is rated as moderate and dogs are prohibited on the beach; however, on-leash dogs are permitted in the upper picnic area and on designated trails.
2. Corral Canyon Park
25653 Pacific Coast Highway, Malibu, CA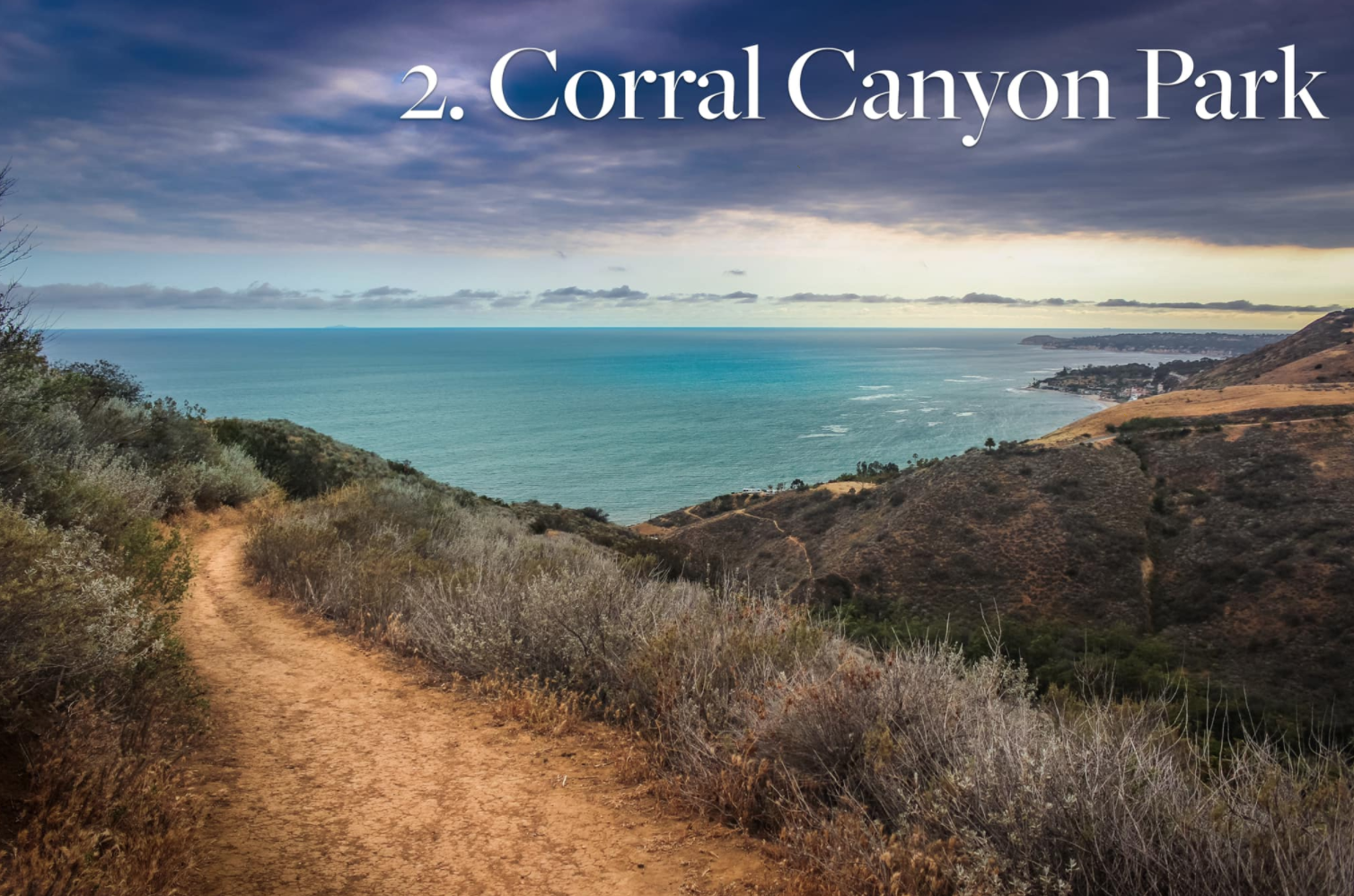 The 1,000-acre Corral Canyon Park protects a span of the Santa Monica Mountains between Dan Blocker Beach and Malibu Creek State Park. This is the only canyon on the Los Angeles County side of the range that remains undeveloped from the ridge top down to PCH, allowing the 2.5-mile loop through the park to plunge hikers in to a world of natural scenery and vegetation.
Corral Canyon Loop begins at Sara Wan Trailhead, which is located just off PCH next to Malibu Seafood and Deli. The trail features a river and is rated as moderate. Dogs are also able to use this trail but must be kept on leash.
3. Dominquez Gap Wetlands
Del Mar Avenue and Virginia Vista Court, Bixby Knolls neighborhood of Long Beach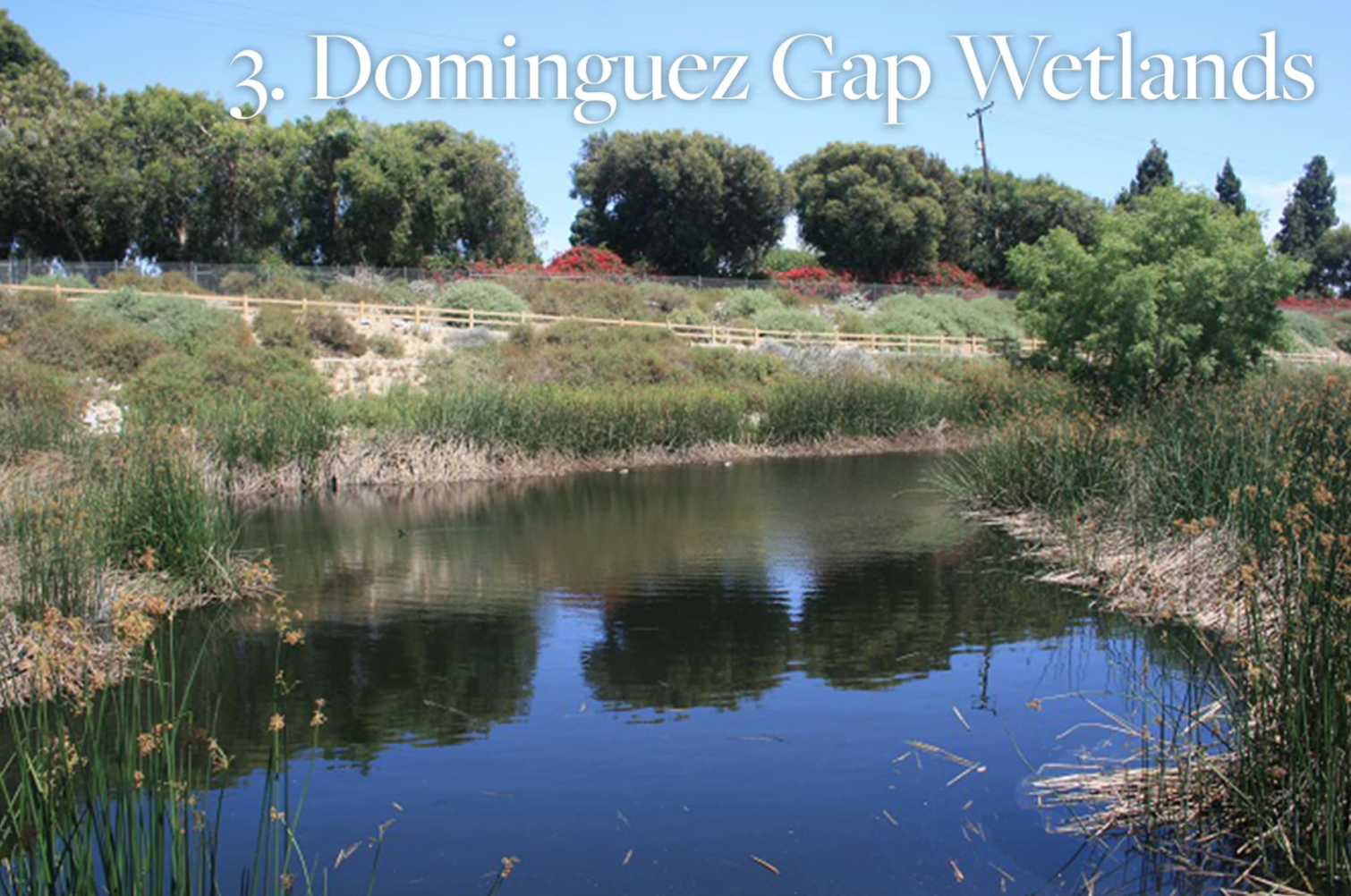 The project converted an existing, 37-acre, spreading ground basin into a multi-benefit wetlands. Since completion of the .1 million project in 2008, flows from the LA River and local urban runoff are routed through the basin to sustain a year-round habitat for plants and native wildlife. The open space provides increased opportunities for public recreational amenities, such as an equestrian trail, bike path, and walkways. The trail is rated at a beginner level.
4. Griffith Park Trails
2715 N Vermont Canyon Road, Los Angeles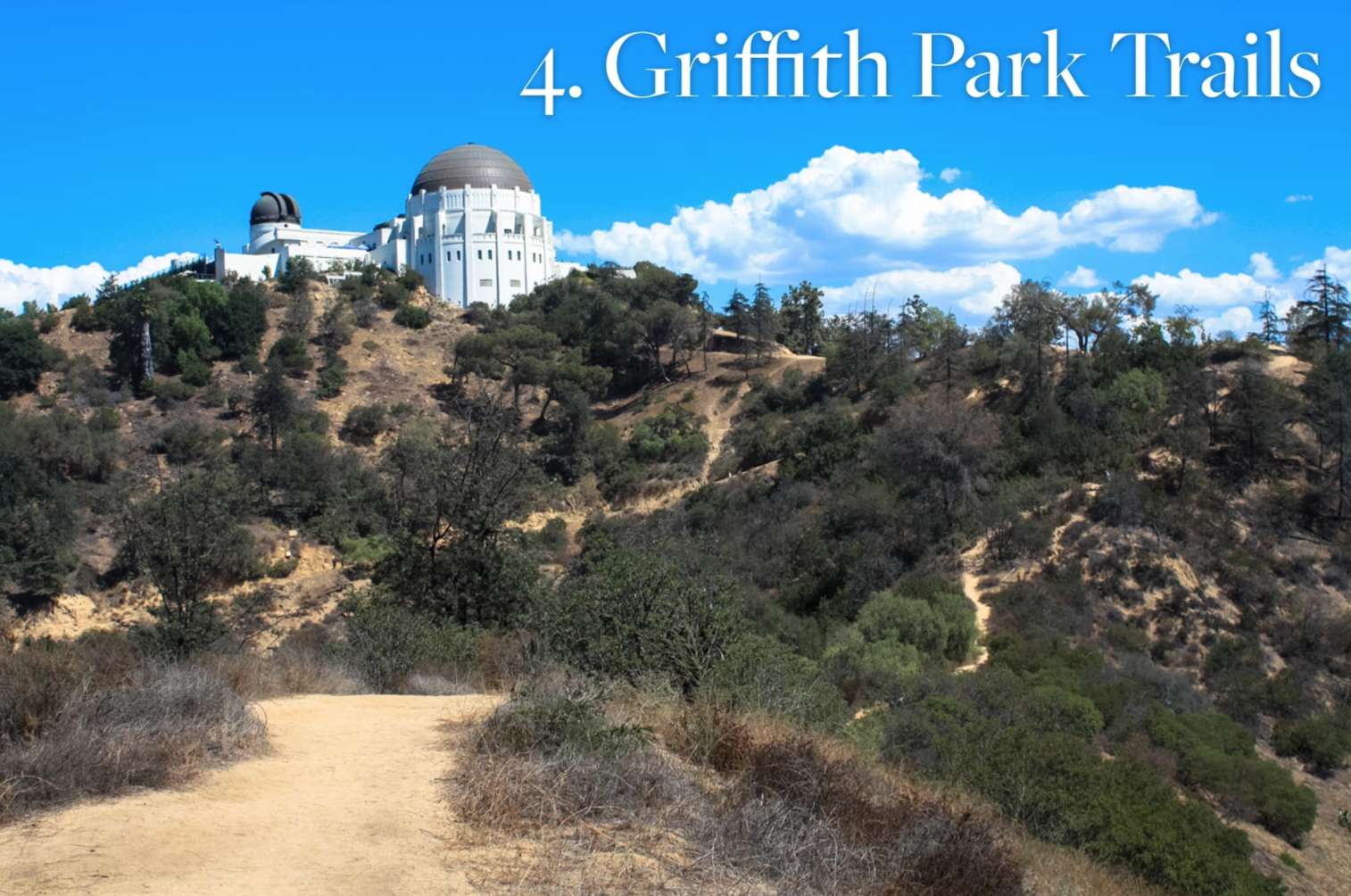 Griffith Park is one of the largest municipal parks in the entire country, and home to some of the best hikes in Los Angeles, too. At over 4300 acres, Griffith Park is four times the size of San Francisco's Golden Gate Park and more than five times the size of Central Park in New York! And it's a lot more rugged than those parks, too. Hike to Cahuenga Peak, the highest point in the park. Or take one of the popular routes to Mount Hollywood or an easy stroll through Fern Dell.
Griffith Park does allow dogs to roam free without a leash in the designated dog park located on North Zoo Drive at the north end of a soccer field.
5. Portuguese Bend Reserve
Burma Road, Rancho Palos Verdes, CA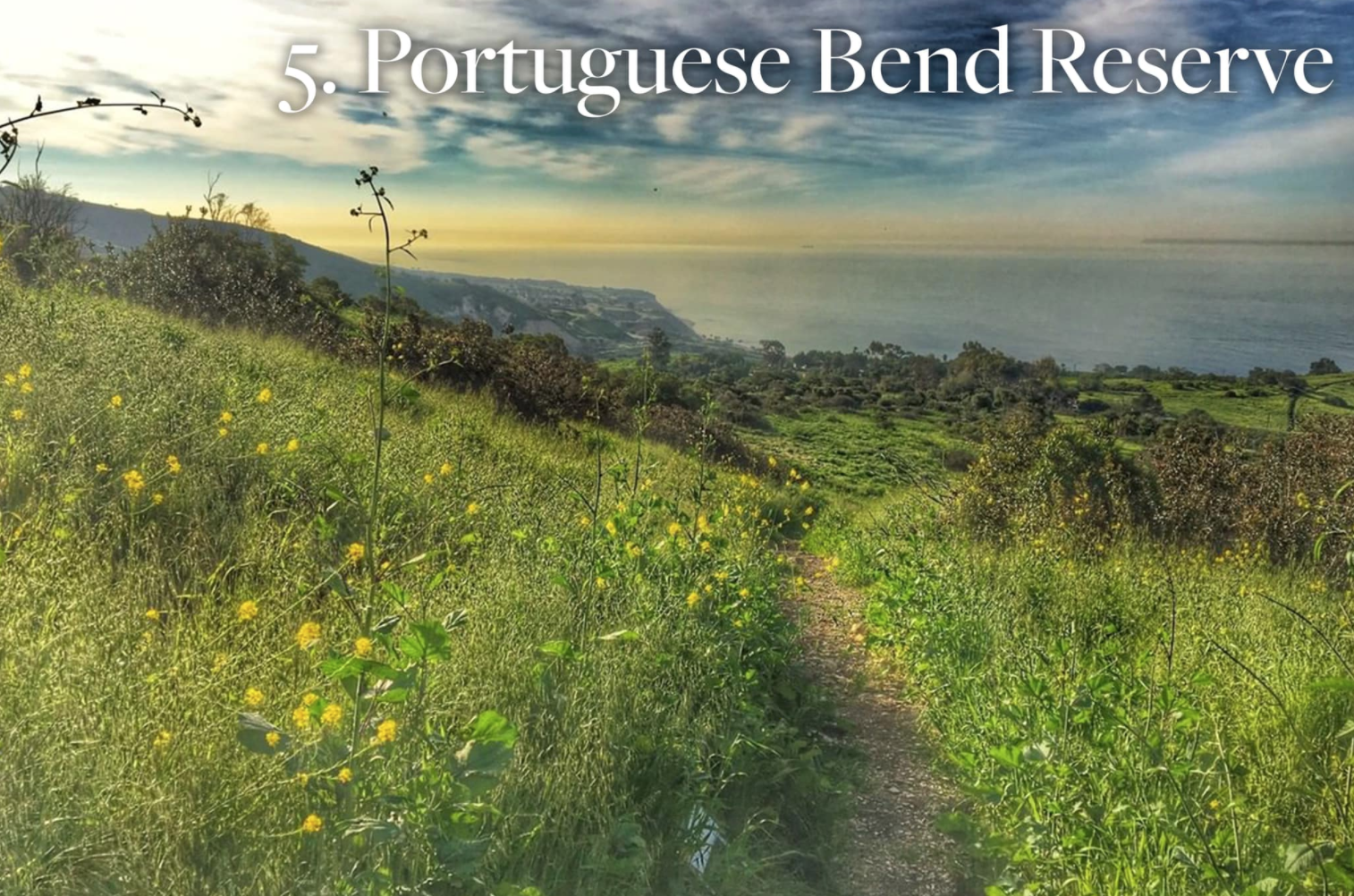 Portuguese Bend Reserve is a 399-acre park on Palos Verdes Peninsula with an elaborate network of trails covering beautiful ocean-facing hillsides, canyons, and ridges. With so many trails, several hikes in the park are possible, including the 5.15-mile trek made up of two loops. For something shorter, skip the lower loop for a 3-mile round trip hike with 575 feet of elevation change (the longer double-loop has 975 feet of elevation change). The hike passes vista points with scenic views looking out across the Pacific Ocean toward Catalina Island. In fact, there seem to be ocean views around just about every corner in Portuguese Bend Reserve.
Public Parking is available on the south side of Crenshaw. The first 10 spaces on the south side of Crenshaw and the parking spaces at Del Cerro Park are for recreational permit parking only. The trail is rated as moderate. Dogs and horses are welcome and bikes are allowed on most trails in Portuguese Bend Reserve.